By Teya Vitu for the Santa Fe New Mexican
Photos by Gabriela Campos/The New Mexican
Jan 2, 2023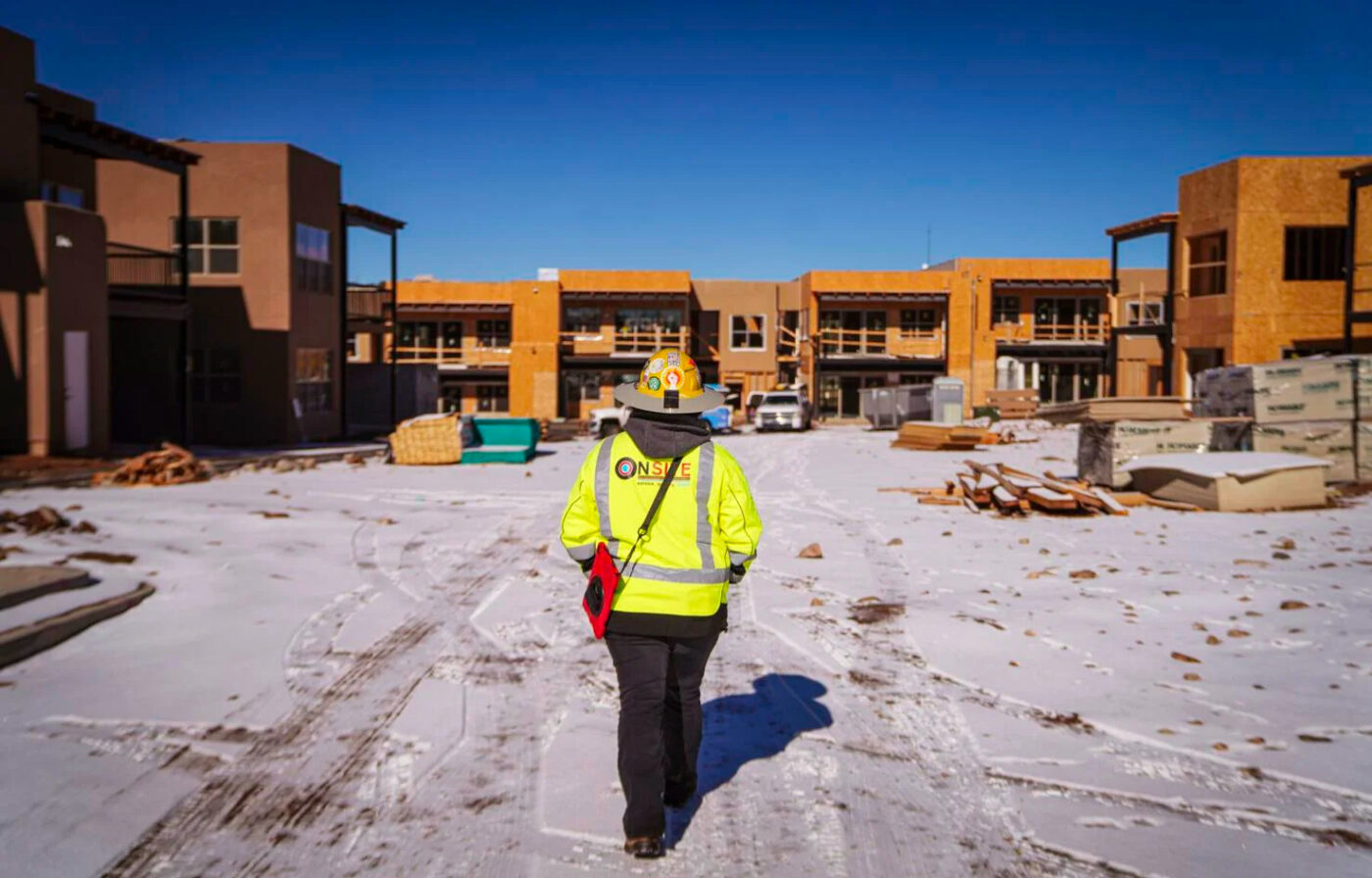 The world has changed since Tierra Concepts first pitched building apartments on Agua Fria Street in 2015.
Eight years later, the finish line is in sight for what is now the 120-unit Acequia Lofts apartments at 2725 Agua Fria, a few blocks west of Frenchy's Field Park.
Tierra Concepts expects to have the first and largest building closest to the street with 40 units ready by April 1. The other three two-story buildings to the rear should be open by the end of summer, partner Eric Faust said.
Ten apartment complexes with more than 1,200 units have been built in Santa Fe since brothers Kurt and Eric Faust and Keith Gorges first envisioned 452 units at the former EcoVersity property in 2015, quickly revised to 399 units for what was then El Rio apartments.
Since then, construction costs soared. Housing demand in Santa Fe and across the country exploded, driven by the pandemic and a widespread realization that remote work was a viable option. The laws of supply and demand spiked home prices and rental rates.
Santa Fe-based Tierra Concepts in 2015 estimated monthly rents at $750 for a studio and $1,500 for a two-bedroom unit. Since then, they have gone up to the current $1,750 to $1,850 for the 63 one-bedroom apartments and $1,940 to $2,245 for the two-beds.
"Construction costs have gone up at least 250 percent in those eight years," Faust noted.
A waiting list of 35 people has been collected since July, said Lee Marie DePietro, director at Tierra Concepts.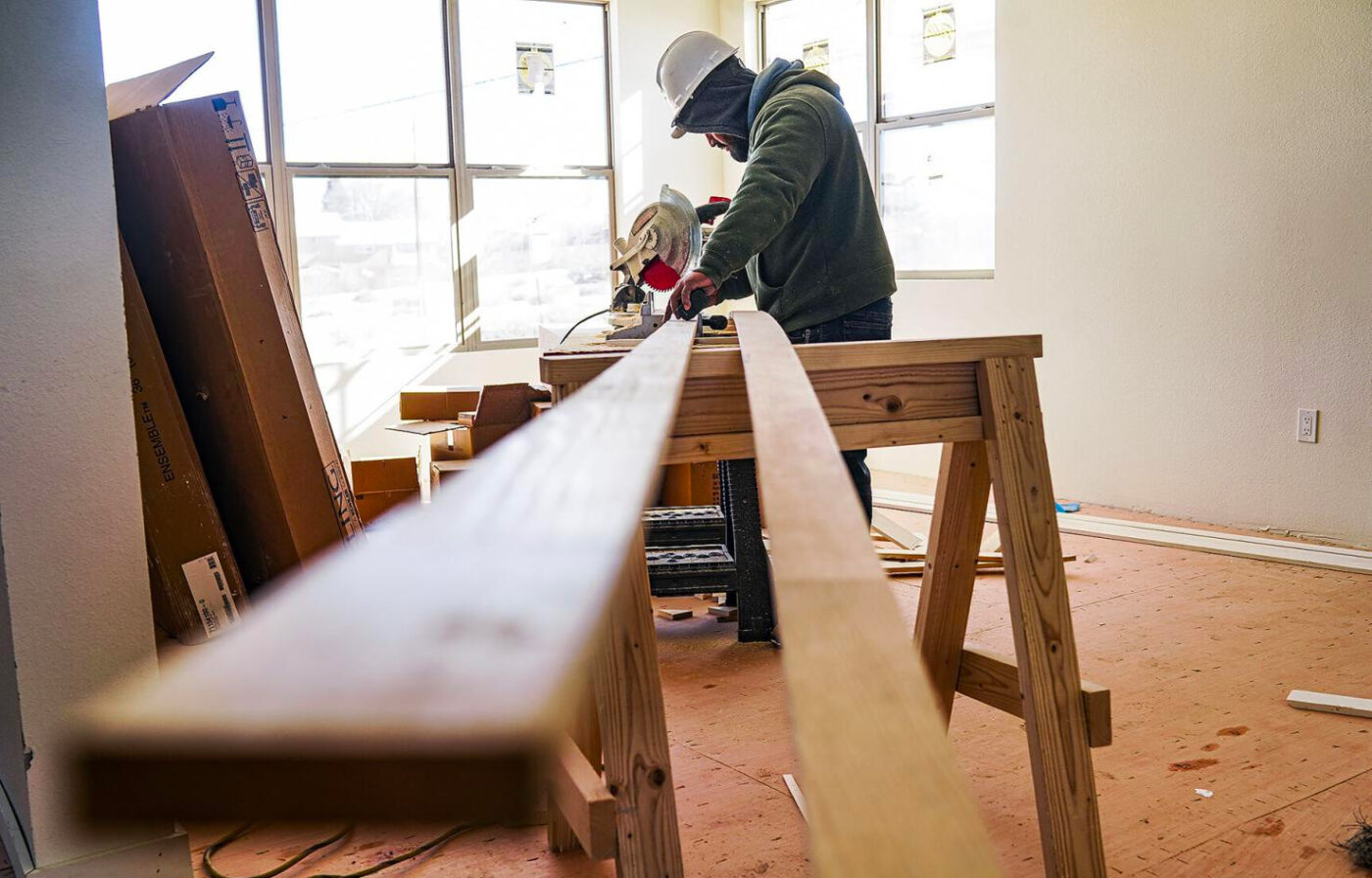 "I think [tenants will be] a variety of professional people and couples, [people who work at] tech start-ups, people in banking and insurance, public school teachers and government workers," DePietro said.
Acequia Lofts is a rebranded and downscaled version of El Rio, which some community members protested and the Santa Fe Planning Commission and City Council rejected in 2015 as too large for the neighborhood.
Tierra Concepts regrouped, scaled down the buildings from three stories to two and reduced the project footprint from 18 to 6 acres. They started construction on Acequia Lofts in September 2021.
The one-bedroom units range from 747 to 873 square feet, with the five largest units in the largest building opening in April. The two-bedroom units measure 973 to 1,184 square feet.
Tierra Concepts describes the 6-by-5-foot Pella windows as "oversized." Ceilings are 9½ and the front door is 8 feet high.
"You end up almost with a wall of glass," DePietro said.
Vinyl wood flooring is in living areas and carpeting in the bedrooms. Energy-efficient Whirlpool appliances include glass stove tops and double-door refrigerators, and units come with washing machines and dryers. Kitchens have quartz countertops.
Tierra Concepts is seeking a LEED Gold rating form the U.S. Green Building Council for its energy-saving measures, including 400 solar panels that will reduce residents' electricity bills, DePietro said.
"It's a nice saving," DePietro said.
Residents will pay power bills to Tierra Concepts rather than Public Service Company of New Mexico, she said.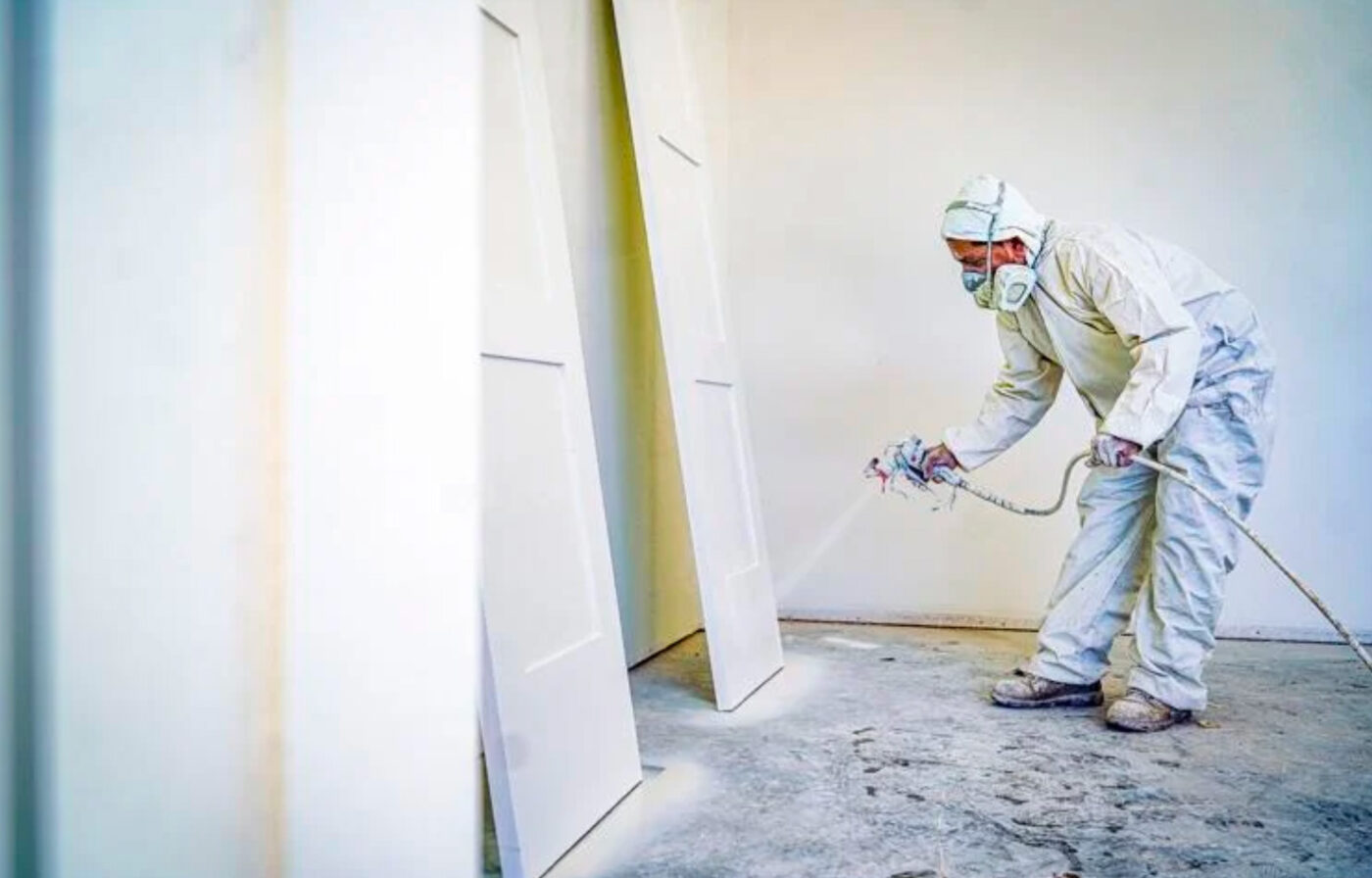 Most units have walk-in closets, and there are locked storage area on the portals/balconies/porches. The upstairs units have skylights in the kitchens and living rooms.
Each apartment has an air exchange unit that expels old air and brings in fresh air. The pandemic solidified plans to include these, Faust said.
"They were being thought about two years ago but not definite, but they got higher priority," he said.
Along with double drywall between units, Acequia Lofts also has double drywall in the ceilings to dampen noise even more between apartments, he said.
The clubhouse has a pool, spa, outdoor kitchen and pizza oven, fitness center, multipurpose room and lounge. The property has a bicycle garage, electric vehicle charging stations, carports and garages and uncovered parking.
At the very rear, edging the Santa Fe River Trail, is a half-acre community garden for residents. The community garden supplements the 150 apricot, cherry and peach trees scattered about the property.
"The garden was an extension of wanting to provide an opportunity for community," Eric Faust said. "We wanted this place to feel a little different. We wanted to feel a little more Santa Fe."
Faust said he wants to keep the complex locally owned, unlike some others that were developed by out-of-state developers or operated by or later sold to out-of-state entities.
"Our plan is to keep it, own it, operate it," he said.
Tierra Concepts is also partnering with long-time Tierra Contenta homebuilder Rob Gibbs to build the 132-unit Plaza Contenta apartments at Jaguar Drive and Paseo Del Sol, tucked between César Chávez Elementary School and Capital High School.
Gibbs approached the Fausts for Plaza Contenta, which will have four two- and three-story buildings.
Tierra Concepts is a custom home builder. Acequia Lofts was the company's first apartment project.
"We saw Santa Fe really needed [apartments] at the time," Faust said. "We saw a big void. We wanted to do something that wasn't quite so high end. After going through that learning curve, we wanted to put our skills to use."